You are here
Working at Zenitel
As a global leader in providing critical communications, Zenitel offers many exciting, diverse and challenging work opportunities.
Being a Zenitel team member is not just a job, but the beginning of an exciting career with an advanced, high-tech IP communications company. We invest in the future by searching for exemplary team members whom can contribute to the company's progress and success.  Zenitel values their employee's growth so continued training and personal development is an important aspect of the company's culture.
Vacancies
Sales Manager China, BU Onshore
Do you want to work in a small company where you can address your colleagues by their first name and where the CEO knows who you are and what you can achieve? Or do you enjoy working for an international company, across a variety of countries in an English speaking setting that values diversity?
Working for Zenitel, a global leader in providing critical communications, you can have both! With Norwegian roots and 100 years of history, we have a compact team of 300+ dedicated employees with a global presence. Our headquarters are in Oslo as well as Horten, Norway, with an additional 18 offices worldwide, as well as partners in more than 70 countries. We call it a Glocal working environment!
Our expertise is providing intelligent communication solutions that allow you to hear, be heard and be understood, every time. Zenitel systems interface with other security systems including CCTV, access control and alarm for a comprehensive security solution. Our primary system offerings are within Public Address, Intercom and Radio.
We are looking for a new member to join our Sales team to support our Greater China channel expansion, who will be a part of our growing onshore Asia Pacific operations managed out of Taipei. This position reports to the VP Sales, Asia Pacific for Onshore, and we invite candidates from Taiwan, Hong Kong or China.
Tasks:
Grow our partner footprint within China. Educate the Chinese market and increase Zenitel awareness;
Grow the segment spread of Zenitel products across projects in China;
Continually evaluate partner as well as consolidated performance (sales to margins). Take appropriate corrective actions;
Enhance channel capabilities through continuous development and liaison with Marketing, Product Mgt and other functions;
Prepare Product & Project Illustrations. Prepare BoQ, Technical Schedules, Quotation/Tendering documents as required. Attend related meetings. Provide information on USPs as well as available integrations;
Gather and provide market intelligence, including segment sizes, funnels, competitive as well as product trends;
Provide feedback on product performance, issues and development opportunities;
Provide regional support for the VP Sales APAC from time to time in other territories (for example Taiwan and across North Asia);
Supervise key projects from bid to implementation;
Develop and manage direct relations with main stakeholders as well as subject matter experts – e.g. architects and specifiers;
Plan and hold product demonstrations as well as training sessions, both in classroom and online;
Conduct regular customer visits (post Covid). Address service and commissioning questions;
Ensure business solutions are aligned with Zenitel goals, strategy, policies and priorities.
We believe that you:
Hold a bachelor degree or equivalent in a commercial or technical field;
Have experience in Security, Access Control, Video, Audio verticals. In Commercial sales, although Engineering experience is also advantageous;
With a Minimum 5 years of working on Channel Partners as well as End Users/Bid Support/ Commissioning/ Training/Partner Management/System Integrations;
Have previously sold both hardware & software components;
Have IP & Data Network as well as system integration exposure; 
With a proven sales track record and channel building/management skills;
And possess strong verbal and written communication skills in English & Mandarin;
Additional languages/dialects are advantageous. As are Public Address General Alarm (PAGA) or Intercom experience.
 
As a person, you:
Are well organised with an eye for details and good at multi tasking;
Are self-motivated, driven by customer satisfaction and results;
Possess strong verbal and written communication as well as presentation skills; 
Work independently and solve problems;
Are proactive and positive;
Like to work in teams but are also comfortable working remotely.
We can offer:
Interesting and diverse tasks that will challenge you;
A dynamic and aimable international work environment;
Pension, insurance and other employee benefits;
Mobile phone and paid internet.
This position is important because
Providing the best support and training for our partners and end-customers is key for our growth and success. We need employees that strive for customer excellence and who would like to work in an environment where innovation and great teamwork bring results. Our communication solutions help save lives. Our aim as a company is to keep people, companies and their assets safe by making sure you hear, are being heard and understood every time. 
We look forward to receiving your application as soon as possible. We shall be reviewing all applications consecutively.
How to apply
For enquiries or job application please send mail to; CHRO Ingrid Glad Bratvold, mail: ingridglad.bratvold[at]zenitel[dot]com
Open Application
The main market segments we work in are Maritime, Oil and Gas, Industrial, Transportation, and Building Security & Public Safety. Our main product offering is within the categories of Intercom, Public Address, Two-Way Radio, and Integrated Solutions.
Candidates with experience from these segments and within these product categories are of great interest to us. We have a diverse range of highly competent and knowledgeable employees in various fields such as Marketing, Communication, Engineering, IT, and Sales.
As a Zeniteller you will work in a highly technical environment. You will get the chance to develop your skills in a global company and will have to communicate with colleagues across borders and different cultures. Our products are designed to protect lives and assets in critical situations and as such, are expected to always work. This adds a greater meaning and significance to our work and the way we operate.
Please feel free to send an application letter and CV if you are interested in working for Zenitel in the future, and we will contact you if any relevant positions turn up.
Please use this form: http://www.jobbdirekte.no/cv/application/open.html?customerId=7693
Thank you for your interest in Zenitel.
Qualifications
Bachelor degree or equivalent
Fluency in English, written and spoken
German, Spanish or French can be an advantage.
Personal traits
An interest for technology and innovation
Open-minded and responsible
Good communication skills
Ability to work individually and in a team
What we offer
International experience
Challenging and stimulating working environment
Regular follow-up
Chance to test new ideas
Personal development
Improving foreign language skills 
A selection of roles in Zenitel
Hilde Sund
Mechanical  Engineer- Zenitel Norway
The Zenitel family is a combination of different personalities and talents. This makes every work day interesting and fun. Working in my department you get to be involved in the making of new products. From the idea phase to the end product. In the end of a project you can proudly say that you have been a part of innovation history.
It is motivating to be working in a company that invest in future technology and that is not afraid to try new solutions.
Frano Baricevic
Development Engineer – Zenitel Norway (Croatia)
There are lots of things that make working at Zenitel special. First of all it is very cool to work in a international team and on different projects involving people from many different countries and cultures. It make me proud when looking on a list of customers that are using software and equipment, technology we have from scratch.
It's very satisfying to me that the equipment is used in every single corner of the world, from some private houses to government buildings and oil platforms.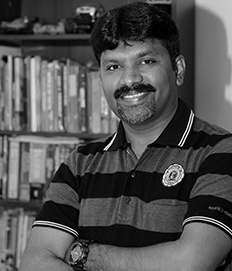 Chenguttuvan Tamilarasan
General Manager- Zenitel Middle East
Working in Zenitel has given me immense and rich sales experience of systems and services in the field of Security and Emergency Communications. In my work as General Manager of Direct Sales of Vingtor-Stentofon, I have met colleagues from all over the world, with different cultures and traditions. Traveling to regional places and meeting people from various cultures. Working together with the different parts of Zenitel provides a great entrepreneurial experience which is rare and unique in the industry. Above all, team Zenitel makes you feel like you belong to a big family that truly cares about you. Additionally to the Zenitel family, our Mission and Values, makes Zenitel a great place to work.
Mary Lim Yoon Siew
Finance - Zenitel Marine Asia (Singapore)
Zenitel is a growing Company and there is a lot of business potential that Singapore office is exploring. Our MD, Mr. BK Teo is an efficient and forward-looking boss and I have learnt a lot from his business acumen and this is very exciting knowing that I can be part of the team to contribute to the growing future and success of such a promising Company.
Zenitel is a Company that has a lot of potential and you can stretch your learning and contributions as far as you want.