You are here
Working at Zenitel
As a global leader in providing critical communications, Zenitel offers many exciting, diverse and challenging work opportunities.
Being a Zenitel team member is not just a job, but the beginning of an exciting career with an advanced, high-tech IP communications company. We invest in the future by searching for exemplary team members whom can contribute to the company's progress and success. Zenitel values their employee's growth so continued training and personal development is an important aspect of the company's culture.
Logistics and Warehouse Assistant
For our warehouse in Horten we are now looking for a new:
Logistics and Warehouse Assistant
Responsibilities
Receive and register goods in our Microsoft Dynamix AX ERP system
Pick, pack and send products to customers
Arrange delivery with the carrier and invoice customer
Maintain and perform warehouse transactions in AX
Stock and document control
Loading and unloading goods in accordance with Norwegian law, procedures and regulations
Physical work must be expected
Our values ​​are Pride, Accoutability, Results, Teamwork, Inovation (P.A.R.T.I.) and we therefore seek someone who:
(P) Displays determination, and is not afraid to take responsibility
(A) Is accurate, structured and efficient
(R) Is reliable and disciplined with a high work ethic and thrives in a hectic working environment
(T) Has the ability to collaborate and develop with a dedicated team.
(I) Can help improve inventory systems and routines.
 Desired competence / experience
Certificate/qualification in warehouse / logistics, we encourage newly qualified candidates to apply
Minimum 3 years relevant experience can compensate for lack of formal education
Norwegian fluent, both written and oral
Good in English, both written and oral
Forklift certificate for 10 tons (T4)
It is an advantage if you have experience with LEAN (continuous improvement) and use of ERP systems
We offer you:
Responsibility and involvement in your own workplace
An organization in constant development in a global market
A work environment with high ambitions and high standards of quality
A professional team of colleagues across many disciplines
Good pension terms, insurance and a competitive salary
To find out more or inquire about the position please contact 
CHRO
Ingrid Glad Bratvold: igb(@)zenitel.com
Supply chain and sourcing manager
Øystein Rauan Reppesgård: oystein.rauan.reppesgard(@)zenitel.com
Zenitel Etronic: Looking for a Product Designer in Denmark
Zenitel Etronic A/S is looking for a product designer with expertise in production techniques that can help to improve the efficiency of customized solutions.
At Zenitel Etronic A/S you will get the opportunity to be involved in all stages of product development - from conception to the industrialization of a finished product. As a part of your development process you will work with design solutions, and be responsible for generating the production base, in addition to follow-up throughout production.
The position reports to the Development department in Oslo, place of work is at Zenitel Etronic A/S in Svendborg. Zenitel is keen to strengthen the cooperation between the Production department in Svendborg and the Development department in Oslo. Therefore, there will be some necessary travel to Oslo in connection with the preparation of projects.
Zenitel Etronic A/S is looking for applicants with the following qualifications:
Bachelor or Masters Degree in production design or experience with the aforementioned tasks 
Experience with 3D design in Pro/Engineer (CREO) and AutoCAD
Interest in and experience with user interfaces and control panels
Knowledge of production techniques, mechanics and materials
Project experience, from conception to industrialization
Good technical insight
Good English skills, both written and oral 
In addition, the successful candidate must have a structured in approach to tasks. To succeed in this role you should be proactive and innovative, and you like to work both independently and as part of the development team.
Zenitel Etronic A/S can offer the successful candidate:
Interesting, varied and demanding tasks
A dynamic and pleasant work environment
Flexible working days
Independent work with a high degree of "freedom with responsibility"
Salary according to qualifications together with a performance bonus and pension scheme. The company encourages recent graduates to apply for the position
Contact person
Sara Foli Jensen 
+45 63 12 53 44
Written applications can be sent here.
About Zenitel
Zenitel is an international provider of communications and security solutions. They are headquartered in Norway, with offices in Belgium, Brazil, Denmark, Finland, the United Arab Emirates, France, India, Italy, Croatia, Netherlands, Singapore, Germany and the United States.

They have more than 280 dedicated employees worldwide. Zenitel is a value based company with satisified employees who help each other to succeed.

Zenitel Etronic is their own production company, located in Svendborg. They have modern and flexible production technologies where custom-made electronics are manufactured in small and medium series. Zenitel Etronic employs 20 staff, 12 of which work in production.
Zenitel's development department is responsible for new development and maintenance of Zenitel's product portfolio. The department is well established with an experienced and skilled engineering team. Today, there are more than 25 employees spread across the disciplines : Product design, software, hardware and test. Their headquarters are in Oslo, and there is a software department in Croatia.
Zenitel France: Looking for Customer Service Technician
Zenitel France is looking for a new techncian to service our customers on site and remotely.
Responsibilities
Commissioning at customer sites 
Customer Support
Programming of IP intercom stations in house
Pre-sales support
After sales service
Customer training
Collaborate with the Technical, Sales, Logistic and Administration teams
Reporting to the Technical Director
Qualifications:
Bac+2 Electronic, Telecom or IT background
Language:
o     French (mother tongue or fluent minimum)
o     English: Strong verbal and written communication skills
Experience in VOIP, IP network will be highly appreciated
Customer focused and oriented
Team work values
Important mobility due to commissioning spread all over the country
Preferably located in Paris area since the French office is in Nanterre
--- --- ---
Zenitel France recherche un Techncien itinerant  pour realiser les mises en service chez les clients et pour leur assurer le support.
Responsabilités:
Mise en service sur sites clients
Support téléphonique et à distance
Programmation des interphones IP en atelier
Support avant-vente
Support après-vente
Formation clients
Collaboration avec les services, Technique, Commercial, Logistique et Administratif
Reporting auprès du Directeur Technique
Qualifications:
Bac+2 électronique, Telecom ou background IT
Langues:
Français (langue maternelle ou courant minimum)
Anglais: Bon niveau écrit et parlé impératif
Expérience en VOIP et/ou réseaux IP fortement recommandée
Une forte implication dans le travail et une volonté de satisfaire le client sont requises
Forte  valeur du travail en équipe
Grande mobilité indispensable due aux nombreux déplacements dans toutes la France
Préférence pour les personnes basées en Ile de de France car le siège est situé à Nanterre (92)
Application or Questions
An application or questions regarding the vacancy can be directed to Christope Leroy, mail: christophe.leroy(at)zenitel.com. 
Open Application
The main market segments we work in are Maritime, Oil and Gas, Industrial, Transportation, and Building Security & Public Safety. Our main product offering is within the categories of Intercom, Public Address, Two-Way Radio, and Integrated Solutions.
Candidates with experience from these segments and within these product categories are of great interest to us. We have a diverse range of highly competent and knowledgeable employees in various fields such as Marketing, Communication, Engineering, IT, and Sales.
As a Zeniteller you will work in a highly technical environment. You will get the chance to develop your skills in a global company and will have to communicate with colleagues across borders and different cultures. Our products are designed to protect lives and assets in critical situations and as such, are expected to always work. This adds a greater meaning and significance to our work and the way we operate.
Please feel free to send an application letter and CV if you are interested in working for Zenitel in the future, and we will contact you if any relevant positions turn up.
Please use this form: http://www.jobbdirekte.no/cv/application/open.html?customerId=7693
Thank you for your interest in Zenitel.
Qualifications
Bachelor degree or equivalent
Fluency in English, written and spoken
German, Spanish or French can be an advantage.
Personal traits
An interest for technology and innovation
Open-minded and responsible
Good communication skills
Ability to work individually and in a team
What we offer
International experience
Challenging and stimulating working environment
Regular follow-up
Chance to test new ideas
Personal development
Improving foreign language skills 
A selection of roles in Zenitel
Hilde Sund
Mechanical Construction Engineer- Zenitel Norway
The Zenitel family is a combination of different personalities and talents. This makes every work day interesting and fun. Working in my department you get to be involved in the making of new products. From the idea phase to the end product. In the end of a project you can proudly say that you have been a part of innovation history.
It is motivating to be working in a company that invest in future technology and that is not afraid to try new solutions.
Frano Baricevic
Development Engineer – Zenitel Norway (Croatia)
There are lots of things that make working at Zenitel special. First of all it is very cool to work in such highly international team on projects that involves many people from many different countries. It make me proud when looking on a list of customers that are using software and equipment that your colleagues created from scratch and that those equipment is used in every single corner of the world from some private houses to government building and oil platforms.
Sylvie Hagege
Corporate Client Facing Activities Manager- Zenitel France
Zenitel has given me the opportunity to experiment different working areas in a very challenging and evolving technological environment.  Previously I worked nine years as Manager of our French Technical Department working with operations and sale of customer service. Today I have the privilege to be the Marketing Manager for the Zenitel office in France. Here I work with marketing for both the French and the global market.  My day-to-day work has never been boring. The market and our technology are always in change and our marketing strategies transform alongside society, the market and technology.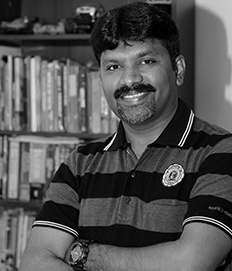 Chenguttuvan Tamilarasan
General Manager- Zenitel Middle East
Working in Zenitel has given me immense and rich sales experience of systems and services in the field of Security and Emergency Communications. In my work as General Manager of Direct Sales of Vingtor-Stentofon, I have met colleagues from all over the world, with different cultures and traditions. Traveling to regional places and meeting people from various cultures. Working together with the different parts of Zenitel provides a great entrepreneurial experience which is rare and unique in the industry. Above all, team Zenitel makes you feel like you belong to a big family that truly cares about you. Additionally to the Zenitel family, our Mission and Values, makes Zenitel a great place to work.
Mary Lim Yoon Siew
Finance - Zenitel Marine Asia (Singapore)
Zenitel is a growing Company and there is a lot of business potential that Singapore office is exploring. Our MD, Mr. BK Teo is an efficient and forward-looking boss and I have learnt a lot from his business acumen and this is very exciting knowing that I can be part of the team to contribute to the growing future and success of such a promising Company. Zenitel is a Company that has a lot of potential and you can stretch your learning and contributions as far as you want.