You are here
Working at Zenitel
As a global leader in providing critical communications, Zenitel offers many exciting, diverse and challenging work opportunities.
Being a Zenitel team member is not just a job, but the beginning of an exciting career with an advanced, high-tech IP communications company. We invest in the future by searching for exemplary team members whom can contribute to the company's progress and success.  Zenitel values their employee's growth so continued training and personal development is an important aspect of the company's culture.
Finance Controller
We are currently looking for a finance controller who will work closely with the rest of the finance team globally. You will be assisting in group level finance reporting and controlling, as well as giving local support to finance colleagues in our subsidiaries.
Main tasks
Assist the CFO in reporting and controlling requirements
Monthly reporting and analyzing, both internally and for the Zenitel group (Board of Directors (BoD))
Forecasting and budgeting
Special tasks required for top management and BoD
Follow up on specific large projects within the global Zenitel group
Education / Experience
Finance oriented background
Min 3 years experience with Controlling / Reporting in an international company
Master or equivalent in Finance, however extended experience can compensate for other educations
Expertise in Excel/PowerPoint, expertise in Hyperion Financial Management (HFM) or equal consolidation software is a plus.
Knowledge / Skills
Very good Norwegian and English skills
Practically oriented with the ability to put one self into both the customer's & supplier's situation
Self-going and goal oriented
Focus on details and quality
Service minded, deadline oriented
Systematic and solution-oriented
Very good communication skills
Good cooperative skills
We can offer
Interesting and varied tasks
A dynamic and nice working environment with skilled colleagues – in Norway and abroad
Excellent pension og insurance schemes
Your personal Sport and Health budget
Company cabin
Free phone and paid internet at home
Training and development
Place of work is Horten, and some traveling will be required. You will report directly to the CFO.
Is this you?
 Please send your CV and application by January 7th.
Contact person: CHRO Ingrid Glad Bratvold: ingridglad.bratvold[at]zenitel[dot]com
Commercial Product Manager / Product Marketeer
In order to further drive our growth in one of the core market segments, we are hiring a Commercial PMM. You will be working in the Marketing department, interfacing closely with Sales and R&D.
The Commercial Product Manager is a key function with the global marketing team and a bridge between the customer and market requirements and our R&D teams. To succeed as a CPM, you will have a strong desire for innovation and an excellent motivator and communicator. Your role is vital to ensure the success of the segment.
Main tasks
External
Understand the key customer requirements and market demands in our target segments
Stay on top of new technology evolutions and trends in the domain of critical communications
Understand and map the competitive technology landscape Zenitel operates in. Detect sweet spot and early advantage opportunities
Build and maintain a close relationship with our key customers and channel partners
Serve as an evangelist for our products through thought leadership and blogging, social media, and speaking
Internal
Be the product & solution champion that ensures the success and adoption of our products and solutions as they go to market
Make data-driven decisions to move the team and product forward and hit company goals
Develop the strategy for pricing, messaging, packaging, promotion and selling of our products/solutions
Train and support sales and customer support teams on new tools and products. Assist sales during the early phase of a product/solution lifecycle.
Develop a catalogue of "Market Solutions" with well defined GTM plans. Drive execution of the GTM plans.
Create content (sales collateral, product videos, website copy, blog posts, demo scripts,..) to articulate the benefits of our products/solutions
Measure and optimize the buyer journey as it relates to product feature adoption and usage
Knowledge / Skills
Excellent written and verbal communication skills; there is a heavy amount of writing and presenting/selling ideas in this role.
Prefer working in a collaborative, cross-team capacity. This role requires you to work across functions and departments to bring to life the product. You are at the center of our entire organization, constantly interacting with teammates and prospects.
Education / Experience
BA/BS degree or equivalent working experience.
Past experience in digital marketing, product marketing, and/or product management.
Strong technology savyness and experience in communication & security industry
Experience in how to build product pages, optimize the conversion paths on those pages, and use smart calls-to-action to create and test buyer stage-specific CTAs
We can offer
Interesting and varied tasks
A dynamic and nice working environment with skilled colleagues – in Norway and abroad
Excellent pension og insurance schemes
Your personal Sport and Health budget
Company cabin
Free phone and paid internet at home
Training and development
Place of work is Oslo, and some traveling will be required. You will report directly to the CFO.
Is this you?
Please send your CV and application by January 7th.
Contact person: CHRO Ingrid Glad Bratvold, mail: ingridglad.bratvold[at]zenitel[dot]com
Open Application
The main market segments we work in are Maritime, Oil and Gas, Industrial, Transportation, and Building Security & Public Safety. Our main product offering is within the categories of Intercom, Public Address, Two-Way Radio, and Integrated Solutions.
Candidates with experience from these segments and within these product categories are of great interest to us. We have a diverse range of highly competent and knowledgeable employees in various fields such as Marketing, Communication, Engineering, IT, and Sales.
As a Zeniteller you will work in a highly technical environment. You will get the chance to develop your skills in a global company and will have to communicate with colleagues across borders and different cultures. Our products are designed to protect lives and assets in critical situations and as such, are expected to always work. This adds a greater meaning and significance to our work and the way we operate.
Please feel free to send an application letter and CV if you are interested in working for Zenitel in the future, and we will contact you if any relevant positions turn up.
Please use this form: http://www.jobbdirekte.no/cv/application/open.html?customerId=7693
Thank you for your interest in Zenitel.
Qualifications
Bachelor degree or equivalent
Fluency in English, written and spoken
German, Spanish or French can be an advantage.
Personal traits
An interest for technology and innovation
Open-minded and responsible
Good communication skills
Ability to work individually and in a team
What we offer
International experience
Challenging and stimulating working environment
Regular follow-up
Chance to test new ideas
Personal development
Improving foreign language skills 
A selection of roles in Zenitel
Hilde Sund
Mechanical  Engineer- Zenitel Norway
The Zenitel family is a combination of different personalities and talents. This makes every work day interesting and fun. Working in my department you get to be involved in the making of new products. From the idea phase to the end product. In the end of a project you can proudly say that you have been a part of innovation history.
It is motivating to be working in a company that invest in future technology and that is not afraid to try new solutions.
Frano Baricevic
Development Engineer – Zenitel Norway (Croatia)
There are lots of things that make working at Zenitel special. First of all it is very cool to work in a international team and on different projects involving people from many different countries and cultures. It make me proud when looking on a list of customers that are using software and equipment, technology we have from scratch.
It's very satisfying to me that the equipment is used in every single corner of the world, from some private houses to government buildings and oil platforms.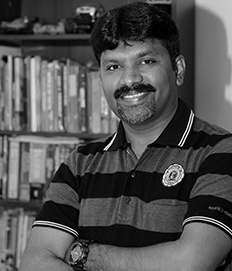 Chenguttuvan Tamilarasan
General Manager- Zenitel Middle East
Working in Zenitel has given me immense and rich sales experience of systems and services in the field of Security and Emergency Communications. In my work as General Manager of Direct Sales of Vingtor-Stentofon, I have met colleagues from all over the world, with different cultures and traditions. Traveling to regional places and meeting people from various cultures. Working together with the different parts of Zenitel provides a great entrepreneurial experience which is rare and unique in the industry. Above all, team Zenitel makes you feel like you belong to a big family that truly cares about you. Additionally to the Zenitel family, our Mission and Values, makes Zenitel a great place to work.
Mary Lim Yoon Siew
Finance - Zenitel Marine Asia (Singapore)
Zenitel is a growing Company and there is a lot of business potential that Singapore office is exploring. Our MD, Mr. BK Teo is an efficient and forward-looking boss and I have learnt a lot from his business acumen and this is very exciting knowing that I can be part of the team to contribute to the growing future and success of such a promising Company.
Zenitel is a Company that has a lot of potential and you can stretch your learning and contributions as far as you want.