You are here
Working at Zenitel
As a global leader in providing critical communications, Zenitel offers many exciting, diverse and challenging work opportunities.
Being a Zenitel team member is not just a job, but the beginning of an exciting career with an advanced, high-tech IP communications company. We invest in the future by searching for exemplary team members whom can contribute to the company's progress and success.  Zenitel values their employee's growth so continued training and personal development is an important aspect of the company's culture.
Vacancies
Mechanical Engineer
Do you get engaged by creating good products?
Are you interested in products that connect people with technology?
Do you want to help create products that help users perform at their best in demanding situations?
Then we would love to have you on our design team. Join us in creating the best products in the industry!
About us
Zenitel R&D performs all product development from the idea phase to the industrialization of the product. Our design team consists of 12 employees divided into designers and engineers in mechanics and electronics. We are working both on the development of existing products and the development of completely new solutions. We even design all parts of our products; electronics, software, user interface and mechanics, and can therefore shape the entire user experience from start to finish. We believe this makes it extra exciting – and quite unique – to work with us. We have our own prototype and test lab and produce most of our products in Europe. For 3D construction we use creo.
About you
You are a bachelor's or master's level engineer in design or mechanics, or can demonstrate solid relevant work experience. You have broad knowledge in design, construction, materials and manufacturing processes.
You are engaged by good solutions and do not give up until you have reached a result that is both of technically good quality and that delivers the necessary result to the project. You are a very skilled 3D constructor, but are comfortable in a workshop and are happy to build a prototype if it is the best way to solve the current problem.
You are skilled at idea and concept development, from sketches to prototypes. You have a keen eye for detail, but don't lose track of the whole. You can deliver fast iterations to solve specific tasks, but also think holistically and see how solutions are connected across products and product lines.
You are well acquainted with designs for production and production processes and can actively participate in discussions with manufacturers to find the optimal balance between good products and efficient production.
You are curious about new technologies and interested in how good technical solutions can help create better products, and dare to question established truths and practices.
You know that behind any quality product lies a thorough design process that takes into account all the elements from the end user and all the way back to the production company. And that "who will buy the product,"who will use it", "what problem to solve" and "how to produce" are just some of the very many questions in a process that together determine the quality of the design.
You work well with others, can work independently on demanding tasks, see what needs to be done, take responsibility for deliveries and can be creative even within established frameworks and routines.
What can we offer you?
Interesting, varied and demanding tasks
Professional development in an engineering environment characterized by high competence
A good working environment in centrally located office
Good pension and insurance schemes
Your own yearly health budget
Mobile phone and paid internet
What influence will you have?
With us you will help shape Zenitel's future products. You will be responsible for specific deliveries in design and construction, and influence the choice of tools and methods for product development. Your work will be an important part of the success of our future products and services, while at the same time working in a dynamic business characterized by innovation and collaboration. We want to deliver products that simplify people's everyday lives and can ultimately help save lives. In this way we create value for our customers and society as a whole.
We have English as a working language, and in order to succeed in this position you need to be able to speak and write Norwegian and English fluently.
How to apply
If this looks interesting, please send your CV and details to hr[at]zenitel[dot]com.
Questions related to the position can be directed to Andreas Erlandsen: andreas.erlandsen[at]zenitel[dot]com  / Tel 4000 2507
Project Manager, R&D Projects
Are you passionate about project management, and eager to contribute to the value creation and success of our future products and services?
The project management department is responsible for planning and implementing development projects, developing new products and solutions within Zenitel's product portfolio. We have a strong focus on projects as a form of work, and all Zenitel's products and solutions are driven through a development project. This includes follow-up and involvement of internal departments such as product, development, marketing, logistics, quality, and sales. Zenitel's interdisciplinary development department encompasses the fields of hardware, software, product design and testing, and consists of over 40 employees. Out team range from graduates, to engineers with over 35 years of work experience.
As a project manager at Zenitel, you become an important part of the value creation and success of our future products and services. You will be involved from the idea phase to the industrialization of a product, and have total responsibility for follow-up of development/design, commercial work, production start-up and quality assurance. With us, you get the opportunity to work across departments, with many different disciplines, in an international company characterized by high competence, innovation and cooperation. We deliver products that simplify people's everyday lives and that ultimately help save lives. In this way, we create value for our customers and society as a whole.
What you bring:
Passionate about project management and project exectution
Ability to get people to work together towards a common goal, across disciplines and departments
Communicate clearly, both orally and in writing
Ability to handle changes in a hectic everyday life
Solution-oriented and makes sure to address challenges when they emerge
Good, documented professional competence in several of the following areas:
Higher technical education and experience from a similar position
Project management and experience with product development
Basic technical competence
Good understanding of business
Experience with scrum and agile development process
We have English as a working language, and to succeed in this position, you must be able to speak and write Norwegian and English fluently.
We offer:
Interesting, varied and challenging tasks
A strong professional environment with committed and skilled employees
A good working environment in centrally located premises
Opportunities for professional development and certifications
Good pension and insurance schemes
Own exercise and health budget
Free phone and internet
Do you want to know more?
For more information:
Contact Ole Rosseland, Director R&D Projects, on mobile 40002516 / email ole.rosseland[at]zenitel[dot]com.
To apply:
Click here to apply via JobbDirekte.no.
Digital Content and Campaign Manager
Are you a Digital Content and Campaign Manager who is also great in storytelling? If the answer is Yes, then this one is for you.
We are looking for an experienced digital marketing manager who is also a great storyteller. We want the one who knows how to make digital marketing deliver results for our business. We are looking for a confident and technically savvy Digital Content & Campaign Manager for our business unit Onshore, that can take Zenitel's digital presence to the next level. You will ensure to lift preference for the Zenitel Brand and its value proposition across internal and external digital channels.
Key responsibilities:
Be the lead storyteller for Zenitel brand in safety & security markets (BU onshore) and its value propositions across digital channels
Plan and execute all digital marketing, including SEO/SEM, marketing database, email, social media and display advertising campaigns.
Design, build and maintain our social media presence.
Measure and report performance of all digital marketing campaigns and assess against goals (ROI and KPIs).
Identify trends and insights and optimize spend and performance based on insights.
Plan, execute, and measure experiments and conversion tests.
Collaborate with internal teams to create compelling content, landing pages and optimize user experience for our digital channel incl. our website.
Utilize strong analytical ability to evaluate end-to-end customer experience across multiple channels and customer touch points.
Instrument conversion points and optimize user funnels.
Collaborate with agencies and other vendor partners.
Evaluate emerging technologies. Provide thought leadership and perspective for adoption where appropriate.
Desired qualifications and experience:
Relevant formal higher education (e.g. BSc in business, management, marketing) and min. 5 years of relevant experience in digital marketing
Demonstrable experience leading and managing SEO/SEM, marketing database, email, social media and/or display advertising campaigns with solid knowledge of website analytics tools and advert campaigns
Up-to-date with the latest trends and best practices in online marketing and measurement
Highly creative with experience in identifying target audiences, devising content & digital campaigns that engage, inform and motivate
Excellent command of English is a must
You thrive in a fast-paced culture and are unafraid to go outside your comfort zone. You have strong analytical skills, and appreciates valuable data collection, analysis, and follow up. You are well-structured, and performance driven. You are a strong communicator and a relation builder, always with a positive and can-do attitude.
We offer a challenging and diverse position, with competitive market conditions. As Marketing manager for Digital Content & Campaign at Zenitel, you can influence and truly make an impact. Come join our team!
How to apply: Please send your details and CV to hr[at]zenitel[dot]com.
Open Application
The main market segments we work in are Maritime, Oil and Gas, Industrial, Transportation, and Building Security & Public Safety. Our main product offering is within the categories of Intercom, Public Address, Two-Way Radio, and Integrated Solutions.
Candidates with experience from these segments and within these product categories are of great interest to us. We have a diverse range of highly competent and knowledgeable employees in various fields such as Marketing, Communication, Engineering, IT, and Sales.
As a Zeniteller you will work in a highly technical environment. You will get the chance to develop your skills in a global company and will have to communicate with colleagues across borders and different cultures. Our products are designed to protect lives and assets in critical situations and as such, are expected to always work. This adds a greater meaning and significance to our work and the way we operate.
Please feel free to send an application letter and CV if you are interested in working for Zenitel in the future, and we will contact you if any relevant positions turn up.
Please use this form: http://www.jobbdirekte.no/cv/application/open.html?customerId=7693
Thank you for your interest in Zenitel.
Qualifications
Bachelor degree or equivalent
Fluency in English, written and spoken
German, Spanish or French can be an advantage.
Personal traits
An interest for technology and innovation
Open-minded and responsible
Good communication skills
Ability to work individually and in a team
What we offer
International experience
Challenging and stimulating working environment
Regular follow-up
Chance to test new ideas
Personal development
Improving foreign language skills 
A selection of roles in Zenitel
Hilde Sund
Mechanical  Engineer- Zenitel Norway
The Zenitel family is a combination of different personalities and talents. This makes every work day interesting and fun. Working in my department you get to be involved in the making of new products. From the idea phase to the end product. In the end of a project you can proudly say that you have been a part of innovation history.
It is motivating to be working in a company that invest in future technology and that is not afraid to try new solutions.
Frano Baricevic
Development Engineer – Zenitel Norway (Croatia)
There are lots of things that make working at Zenitel special. First of all it is very cool to work in a international team and on different projects involving people from many different countries and cultures. It make me proud when looking on a list of customers that are using software and equipment, technology we have from scratch.
It's very satisfying to me that the equipment is used in every single corner of the world, from some private houses to government buildings and oil platforms.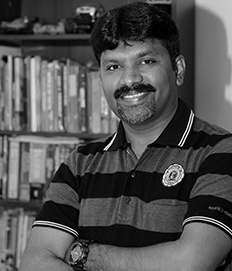 Chenguttuvan Tamilarasan
General Manager- Zenitel Middle East
Working in Zenitel has given me immense and rich sales experience of systems and services in the field of Security and Emergency Communications. In my work as General Manager of Direct Sales of Vingtor-Stentofon, I have met colleagues from all over the world, with different cultures and traditions. Traveling to regional places and meeting people from various cultures. Working together with the different parts of Zenitel provides a great entrepreneurial experience which is rare and unique in the industry. Above all, team Zenitel makes you feel like you belong to a big family that truly cares about you. Additionally to the Zenitel family, our Mission and Values, makes Zenitel a great place to work.
Mary Lim Yoon Siew
Finance - Zenitel Marine Asia (Singapore)
Zenitel is a growing Company and there is a lot of business potential that Singapore office is exploring. Our MD, Mr. BK Teo is an efficient and forward-looking boss and I have learnt a lot from his business acumen and this is very exciting knowing that I can be part of the team to contribute to the growing future and success of such a promising Company.
Zenitel is a Company that has a lot of potential and you can stretch your learning and contributions as far as you want.