You are here
Working at Zenitel
As a global leader in providing critical communications, Zenitel offers many exciting, diverse and challenging work opportunities.
Being a Zenitel team member is not just a job, but the beginning of an exciting career with an advanced, high-tech IP communications company. We invest in the future by searching for exemplary team members whom can contribute to the company's progress and success. Zenitel values their employee's growth so continued training and personal development is an important aspect of the company's culture.
Elektronikkutvikler søkes
Vi har mer enn 280 engasjerte medarbeidere over hele verden. Zenitel er en verdidrevet bedrift med medarbeidere som trives og hjelper hverandre med å lykkes.
Utviklingsavdelingen har ansvar for nyutvikling og vedlikehold av Zentitels produktportefølje. Avdelingen er godt etablert med et omfattende og dyktig ingeniørteam. Vi er i dag over 25 ansatte fordelt på fagområdene produktdesign, software, hardware og test. Vårt kontor ligger på Torshov i Oslo, og vi har i tillegg en software-avdeling i Kroatia.
Zenitel utvikler Voice over IP (VoIP) produkter for kritisk kommunikasjon i utsatte områder som på skip, plattformer og industri. Som en del av selskapets strategiske satsing innen integrerte sikkerhets- og kommunikasjonssystemer basert på IP-teknologi, ønsker vi å ansette en elektronikkutvikler med interesse for analog og digital elektronikkdesign.
Som elektronikkutvikler hos oss får du muligheten til å være med på utvikling av produkter og løsninger i tett samarbeid med andre deler av organisasjonen. Arbeidsoppgavene vil være varierte, og du vil ta del i alt fra idefase til industrialisering av produktet. Hos oss vil du få muligheten til å arbeide i en internasjonal organisasjon med et globalt marked.
Vi håper å knytte til oss en sosial og samarbeidsorientert person, som har det stå-på humøret som er godt utbredt i avdelingen. Nyutdannede oppfordres til å søke.
Arbeidsoppgaver:
Forstudier
Utvikling av nye produkter
Verifikasjon av elektronikk
EMC sertifisering
Teknisk oppfølging mot produksjon
Ønskede kvalifikasjoner:
MSc fra elektronikk eller tilsvarende
God kompetanse innen analog og digital kretsdesign
Kjennskap til FPGA, CPU og DSP
Kjennskap til prosessering av audio og video
God teknisk innsikt
Gode norsk- og engelskkunnskaper, både skriftlig og muntlig
Vi kan tilby:
Interessante, varierte og krevende arbeidsoppgaver
Et dynamisk og trivelig arbeidsmiljø
Gode pensjons- og forsikringsordninger
Trim- og helseordning
Fri telefon og internett
Sentralt og trivelig kontormiljø
Gode kolleger med mye know-how
Arbeidssted: Oslo
Spørsmål i forbindelse med stillingen kan rettes til Erik Bjørkander på mobil 40002528 / email erik.bjorkander[at]zenitel[dot]com. 
Søknadsfrist 27 jun 2017
For søknader vennligst benytt Jobbdirekte.no eller Finn.no.
Commercial Product Manager Wanted
We are currently seeking a Solutions Expert as part of the commercial product management team in Oslo. The person we are looking for, is self-motivated, a quick learner and has a strong interest in IP Technology, especially when it comes to VoIP and audio technologies.
We have a considerable customer base spread over a 5 large segments (Oil&Gas, Industry, Infrastructure, Marine and Building Security). Most of the products we manufacture are used in all of these segments, but serve a different purpose to the end-user, especially when combined with other products and technologies we offer.
To help our global sales network reeling in customers and projects we define solutions based on our products, solutions that address a specific need for a specific type of customer in a specific (sub)segment. We need your help with that. Together with the Commercial Product Managers (CPM), whom are each in charge of one segment, you will help define and document new solutions and update existing solutions. You can expect to work most of all within the segments industry and building security.
You will help us with introducing new solutions to the market
You will assist us in benchmarking it with competing solutions
You will point-out what makes our solution unique, interesting and necessary for the customer.
You will document lacking features that are needed in order to have a commercially viable and competitive solution
Together with the other CPMs you will work on a roadmap for our products and our technologies that allow us to stay ahead in the game and maintain our position as a market innovator.
Your English is impeccable (You will provide a lot of content in English online and in print). Other language skills are welcome.
Together with our marketing communication manager, web designer and graphic designers you will contribute in updating and streamlining the solutions we currently present to the market.
On a daily basis, you will work with
Introducing Zenitel and our Vingtor-Stentofon products and solutions and developing relationship in order to make Zenitel the preferred vendor for target customers and segments
Writing content based on the new solutions for online and print
Maintaining and updating existing solutions
Requisites
Engineering/Sales Background in IP Telecom
Excellent English skills (especially written)
Passion for sales and our technology
Self-going
Excellent team work and communication skills
Very well-structured with an eye for details
Travel will be required from time to time
Big Plusses
You speak German
You know what InDesign is and know how to use it
You enjoy tinkering with technology
You can capture and audience
Daily tasks will be carried out in close contact with the members of our marketing and international sales teams.
General Information
For more information about the position please contact CMO Cecilie Bergenstjerna, mail: Cecilie.Bergenstjerna[at]zenitel[dot]com. To apply for the position either go to Jobbdirekte.no or Finn.no.
Recent graduates are encouraged to apply.
Logistics and Warehouse Assistant
For our warehouse in Horten we are now looking for a new:
Logistics and Warehouse Assistant
Responsibilities
Receive and register goods in our Microsoft Dynamix AX ERP system
Pick, pack and send products to customers
Arrange delivery with the carrier and invoice customer
Maintain and perform warehouse transactions in AX
Stock and document control
Loading and unloading goods in accordance with Norwegian law, procedures and regulations
Physical work must be expected
Our values ​​are Pride, Accoutability, Results, Teamwork, Inovation (P.A.R.T.I.) and we therefore seek someone who:
(P) Displays determination, and is not afraid to take responsibility
(A) Is accurate, structured and efficient
(R) Is reliable and disciplined with a high work ethic and thrives in a hectic working environment
(T) Has the ability to collaborate and develop with a dedicated team.
(I) Can help improve inventory systems and routines.
 Desired competence / experience
Certificate/qualification in warehouse / logistics, we encourage newly qualified candidates to apply
Minimum 3 years relevant experience can compensate for lack of formal education
Norwegian fluent, both written and oral
Good in English, both written and oral
Forklift certificate for 10 tons (T4)
It is an advantage if you have experience with LEAN (continuous improvement) and use of ERP systems
We offer you:
Responsibility and involvement in your own workplace
An organization in constant development in a global market
A work environment with high ambitions and high standards of quality
A professional team of colleagues across many disciplines
Good pension terms, insurance and a competitive salary
To find out more or inquire about the position please contact 
CHRO
Ingrid Glad Bratvold: igb(@)zenitel.com
Supply chain and sourcing manager
Øystein Rauan Reppesgård: oystein.rauan.reppesgard(@)zenitel.com
Open Application
The main market segments we work in are Maritime, Oil and Gas, Industrial, Transportation, and Building Security & Public Safety. Our main product offering is within the categories of Intercom, Public Address, Two-Way Radio, and Integrated Solutions.
Candidates with experience from these segments and within these product categories are of great interest to us. We have a diverse range of highly competent and knowledgeable employees in various fields such as Marketing, Communication, Engineering, IT, and Sales.
As a Zeniteller you will work in a highly technical environment. You will get the chance to develop your skills in a global company and will have to communicate with colleagues across borders and different cultures. Our products are designed to protect lives and assets in critical situations and as such, are expected to always work. This adds a greater meaning and significance to our work and the way we operate.
Please feel free to send an application letter and CV if you are interested in working for Zenitel in the future, and we will contact you if any relevant positions turn up.
Please use this form: http://www.jobbdirekte.no/cv/application/open.html?customerId=7693
Thank you for your interest in Zenitel.
Qualifications
Bachelor degree or equivalent
Fluency in English, written and spoken
German, Spanish or French can be an advantage.
Personal traits
An interest for technology and innovation
Open-minded and responsible
Good communication skills
Ability to work individually and in a team
What we offer
International experience
Challenging and stimulating working environment
Regular follow-up
Chance to test new ideas
Personal development
Improving foreign language skills 
A selection of roles in Zenitel
Hilde Sund
Mechanical  Engineer- Zenitel Norway
The Zenitel family is a combination of different personalities and talents. This makes every work day interesting and fun. Working in my department you get to be involved in the making of new products. From the idea phase to the end product. In the end of a project you can proudly say that you have been a part of innovation history.
It is motivating to be working in a company that invest in future technology and that is not afraid to try new solutions.
Frano Baricevic
Development Engineer – Zenitel Norway (Croatia)
There are lots of things that make working at Zenitel special. First of all it is very cool to work in such highly international team on projects that involves many people from many different countries. It make me proud when looking on a list of customers that are using software and equipment that your colleagues created from scratch and that those equipment is used in every single corner of the world from some private houses to government building and oil platforms.
Sylvie Hagege
Corporate Client Facing Activities Manager- Zenitel France
Zenitel has given me the opportunity to experiment different working areas in a very challenging and evolving technological environment.  Previously I worked nine years as Manager of our French Technical Department working with operations and sale of customer service. Today I have the privilege to be the Marketing Manager for the Zenitel office in France. Here I work with marketing for both the French and the global market.  My day-to-day work has never been boring. The market and our technology are always in change and our marketing strategies transform alongside society, the market and technology.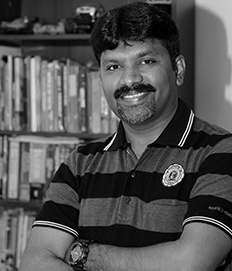 Chenguttuvan Tamilarasan
General Manager- Zenitel Middle East
Working in Zenitel has given me immense and rich sales experience of systems and services in the field of Security and Emergency Communications. In my work as General Manager of Direct Sales of Vingtor-Stentofon, I have met colleagues from all over the world, with different cultures and traditions. Traveling to regional places and meeting people from various cultures. Working together with the different parts of Zenitel provides a great entrepreneurial experience which is rare and unique in the industry. Above all, team Zenitel makes you feel like you belong to a big family that truly cares about you. Additionally to the Zenitel family, our Mission and Values, makes Zenitel a great place to work.
Mary Lim Yoon Siew
Finance - Zenitel Marine Asia (Singapore)
Zenitel is a growing Company and there is a lot of business potential that Singapore office is exploring. Our MD, Mr. BK Teo is an efficient and forward-looking boss and I have learnt a lot from his business acumen and this is very exciting knowing that I can be part of the team to contribute to the growing future and success of such a promising Company. Zenitel is a Company that has a lot of potential and you can stretch your learning and contributions as far as you want.