You are here
Working at Zenitel
As a global leader in providing critical communications, Zenitel offers many exciting, diverse and challenging work opportunities.
Being a Zenitel team member is not just a job, but the beginning of an exciting career with an advanced, high-tech IP communications company. We invest in the future by searching for exemplary team members whom can contribute to the company's progress and success.  Zenitel values their employee's growth so continued training and personal development is an important aspect of the company's culture.
Vacancies
Project Manager
Are you our new project manager?
We are now looking for a committed and skilled project manager to our Project department in Horten. The Project Department delivers large and medium-sized communication- and information systems to customers all over the world. Our systems are used on ships and boats, wind power plants as well as oil and gas installations.
The project department is responsible for all planning, design and configuration, as well as test and handover to the customer.
After delivery, the project department often participates when commissioning on site and performs service by agreement. Our skilled engineers also work closely with the sales department to ensure high quality and optimal technical solutions already in the supply phase.
As a project manager in Zenitel, you will have an independent responsibility for system deliveries. Some projects you will be solely responsible for, other times in collaboration with colleagues in the department in Horten or other departments in Zenitel. As project manager, your primary task will be deliveries of larger, more technically complex systems, and a large part of the job will be the design and integration of the systems with drawing in AutoCAD.
Do you have experience and passion in designing, integrating and managing system deliveries? Then we'd love to hear from you! If you also have experience with system deliveries in telecommunications, it will count positively.
Your tasks will include:
Design and engineering of your projects
Project management of your projects
Systems integration
Drawing of the systems in AutoCAD (rack drawings and electrical diagrams)
There may be some travel activity, but mainly the work will be in the office in Horten
Desired qualifications:
Minimum 3 years relevant education with technical understanding, preferably electronics engineer
Interest, and preferably knowledge of telecom/communication systems
AutoCAD (2D) Drawing
Network knowledge is desirable, but not necessary. Training/courses will be provided.
Be able to write and speak fluently in both Norwegian and English
We are looking for you who are engaged and eager to learn, and who like to handle complex tasks. You understand the customer's needs and find good solutions, are easy to collaborate with and have good communication skills.
The position will be adapted for professional and personal development with good training, structured courses, and competence enhancement.
We know how important a good work-life balance is and offer flexible working arrangements for our employees.
We offer a challenging and varied position, with competitive conditions in a technical environment within a skilled team. At Zenitel, you become part of a competent and committed technical team, in a working environment where professionalism, openness and passion for what we create bring the results. As Zenitel's project manager, you can influence and really make a difference. Join our team!
We conduct background checks of relevant candidates through Semac AS.
Send your resume to hr[at]zenitel[dot]com to apply for this position. 
Logistics Manager
We are looking for an experienced, confident and technical savvy Logistics Manager to lead the team and develop and professionalize the logistics function.
Do you want to be a part of that journey in a solid company, in an international environment, with the opportunity to shape your role? You thrive with improvement processes and are experienced in driving fact based and analytical improvement processes yet hands on in securing operational excellence. You know that the best results are created through your team and are experienced in supporting and inspiring others to reach their goals.

Key responsibilities
Further develop and implement robust, resilient, and flexible logistics solutions that support Zenitel's business objectives.
Establish a focus on safe operation
Manage third party service providers and monitoring interactions and performance
Responsible for risk assessment of all activities and external factors, and initiate mitigating measures
Contribute actively to promoting sustainability initiatives for logistics
Create and implement key performance objectives and strategies that support the function
Responsible for establishing and maintaining relevant policies, procedures, and work instructions
Generate data-driven insights and analyses that support initiatives and recommendations
Manage and monitor budget for your department
Contribute to the process of testing and implementation of a new ERP system
Promote the desired corporate culture in line with Zenitel's values

Desired qualifications and requirements:
Relevant academic degree. Extensive and relevant work experience can compensate for lack of education
Thorough understanding of warehouse management, import/export, distribution, Incoterms, and regulatory requirements in international trade
Solid and documented warehouse management experience and value chain understanding, and experience with change management, and mentoring and development of direct reports
It is an advantage that you have knowledge and experience with handling and managing 3rd party logistics services providers, transportation, and customs clearance
Technically minded, with solid experience in ERP systems and other IT tools. Experience of implementing ERP systems will be an advantage
Excellent verbal and written communication skills, both in English and Norwegian
Workplace is Horten. Candidates must be able to legally work and reside in Norway, without sponsorship.
As a manager, you thrive in a fast-paced culture and are unafraid to go outside your comfort zone. You have strong analytical skills, and appreciates valuable data collection, analysis, and follow up. You are well-structured, analytical and performance driven. You are a strong communicator and a relation builder, always with a positive and can-do attitude.

We offer:
To be part of a solid, sustainable and well-reputable international organisation
To take responsibility of further developing and building a professional warehouse/logistic department/unit
Competitive salary and pension conditions

As Logistics Manager at Zenitel, you can influence and truly make an impact. Come join our team!

For further information, please contact:
Siri Brynildsen, Advisor at Advisi +47 994 76 242 or Jørn Nordahl, Global Procurement Manager at Zenitel +47 957 88 785
Work location: Horten
Application deadline:  23.01.2023
Cloud System Architect – Connecting Edge and Cloud
Are you interested in products that connect people with technology?
Do you want to create solutions that help users perform at their best in demanding situations?
Then we'd love to have you on our R&D team!
About Zenitel
Zenitel is a Norwegian technology company with over 100 years of history. We develop communication and Edge AI products for professional users in exposed locations such as ships, schools, office buildings, trains and offshore installations. 
We employ approximately 370 people in offices in 18 countries and deliver products and solutions to international customers in all continents. Head office and corporate management are in Oslo and Horten.
About you
You want to take a leading role in connecting Zenitel's communication and Edge AI products to Cloud ecosystems.
You are curious about new technology and interested in how good technical solutions can help create better products. And you dare to question established truths and practices.
You cooperate well with others, can work independently with demanding tasks, see what needs to be done, take responsibility for deliveries and can be creative also within established frameworks and routines.
Technical skills
Excellent understanding of micro-service based architectures, REST APIs
Experiencing in developing and deploying SW solutions using containers and clusters (Docker / Kubernetes)
Excellent understanding of development of back-end services (databases, webservices, ...)
Excellent understanding of deployment in a cloud environment (Azure)
Strong system programming and system architecture skills
About us
Zenitel R&D is located in Zenitel's offices in Horten and Oslo (Torshov), UK and Croatia.  The place of work for this position will be in Oslo or Croatia. Today, R&D consists of 62 employees divided into product designers, electronics engineers, embedded software, application software and project managers. 
Zenitel has identified "Connecting Cloud with Edge" as a key focus area. For further info on direction we develop our products see  https://www.zenitel.com/news/top-technology-trends-reshaping-security-industry.
This position will report direct to CTO.
What can we offer you?
Interesting, varied and demanding tasks
A good working environment in central premises
Good pension and insurance schemes
Big impact on the technology future of the company
Free phone and internet
Good colleagues with a lot of knowledge and experience
Your work will be an important part of the success of our future products and services, while at the same time you will get to work in a dynamic business characterized by innovation and collaboration. We want to deliver products that simplify people's everyday lives and that can ultimately help save lives. In this way create value for our customers and society as a whole.
Interested?
Questions related to the position can be directed to: Thomas Hægh, CTO / Tel. +47 4000 2508
Open Application
The main market segments we work in are Maritime, Oil and Gas, Industrial, Transportation, and Building Security & Public Safety. Our main product offering is within the categories of Intercom, Public Address, Two-Way Radio, and Integrated Solutions.
Candidates with experience from these segments and within these product categories are of great interest to us. We have a diverse range of highly competent and knowledgeable employees in various fields such as Marketing, Communication, Engineering, IT, and Sales.
As a Zeniteller you will work in a highly technical environment. You will get the chance to develop your skills in a global company and will have to communicate with colleagues across borders and different cultures. Our products are designed to protect lives and assets in critical situations and as such, are expected to always work. This adds a greater meaning and significance to our work and the way we operate.
Please feel free to send an application letter and CV if you are interested in working for Zenitel in the future, and we will contact you if any relevant positions turn up.
Please use this form: http://www.jobbdirekte.no/cv/application/open.html?customerId=7693
Thank you for your interest in Zenitel.
Qualifications
Bachelor degree or equivalent
Fluency in English, written and spoken
German, Spanish or French can be an advantage.
Personal traits
An interest for technology and innovation
Open-minded and responsible
Good communication skills
Ability to work individually and in a team
What we offer
International experience
Challenging and stimulating working environment
Regular follow-up
Chance to test new ideas
Personal development
Improving foreign language skills 
A selection of roles in Zenitel
Hilde Sund
Mechanical  Engineer- Zenitel Norway
The Zenitel family is a combination of different personalities and talents. This makes every work day interesting and fun. Working in my department you get to be involved in the making of new products. From the idea phase to the end product. In the end of a project you can proudly say that you have been a part of innovation history.
It is motivating to be working in a company that invest in future technology and that is not afraid to try new solutions.
Frano Baricevic
Development Engineer – Zenitel Norway (Croatia)
There are lots of things that make working at Zenitel special. First of all it is very cool to work in a international team and on different projects involving people from many different countries and cultures. It make me proud when looking on a list of customers that are using software and equipment, technology we have from scratch.
It's very satisfying to me that the equipment is used in every single corner of the world, from some private houses to government buildings and oil platforms.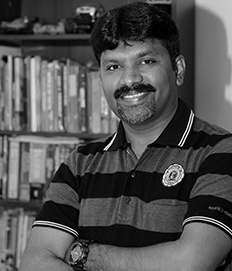 Chenguttuvan Tamilarasan
General Manager- Zenitel Middle East
Working in Zenitel has given me immense and rich sales experience of systems and services in the field of Security and Emergency Communications. In my work as General Manager of Direct Sales of Vingtor-Stentofon, I have met colleagues from all over the world, with different cultures and traditions. Traveling to regional places and meeting people from various cultures. Working together with the different parts of Zenitel provides a great entrepreneurial experience which is rare and unique in the industry. Above all, team Zenitel makes you feel like you belong to a big family that truly cares about you. Additionally to the Zenitel family, our Mission and Values, makes Zenitel a great place to work.
Mary Lim Yoon Siew
Finance - Zenitel Marine Asia (Singapore)
Zenitel is a growing Company and there is a lot of business potential that Singapore office is exploring. Our MD, Mr. BK Teo is an efficient and forward-looking boss and I have learnt a lot from his business acumen and this is very exciting knowing that I can be part of the team to contribute to the growing future and success of such a promising Company.
Zenitel is a Company that has a lot of potential and you can stretch your learning and contributions as far as you want.