You are here
Working at Zenitel
As a global leader in providing critical communications, Zenitel offers many exciting, diverse and challenging work opportunities.
Being a Zenitel team member is not just a job, but the beginning of an exciting career with an advanced, high-tech IP communications company. We invest in the future by searching for exemplary team members whom can contribute to the company's progress and success.  Zenitel values their employee's growth so continued training and personal development is an important aspect of the company's culture.
Vacancies
Head of Marketing
Are you looking for a senior marketing position where you can have big impact on strategy, as well as keeping a 'hands on' focus on daily tasks?
As Head of Marketing for our Safety & Security Business Unit, you will have a strategic and important role in Zenitel. You will lead a team of four and report directly to the EVP for Safety & Security. The place of work will be Oslo, but your area of responsibility will be global within the Business Unit.As Head of Marketing, you will have a strategic and important role in Zenitel.
You will work internationally with a base in the Zenitel offices in Oslo, head a team of four, and be a member of the Onshore BU management team, reporting directly to EVP Business Unit Onshore.
Your main tasks and responsibilities within the Business Unit will be:
Take overall responsibility for all marketing activities, having a vision for the evolution of our business and its brands. 
Develop and utilize E-Commerce and E-marketing:  Lead generation via inbound content marketing.
Lead the marketing team in Oslo and support remote marketing resources.
Global marketing/communication plans for our brands.
Close cooperation with sales, regions, solution partners and product management.
Significantly increase the Zenitel market presence in defined markets.
Be budget and personnel responsible for the marketing department and marketing activities. 
Bring Zenitel from a technology-driven company to become a market-driven company.
Contribute to developing existing and new market- and sales channels.
Design and implement sales activities, workshops and road shows.
Develop Product / Segment marketing strategies within our core segments.
Establish and monitor progress against key performance indicators.
Oversee internal and external communication.
To succeed in the role, we believe you have this background:
Strong leadership skills, preferably from the industry.
Demonstrated experience in developing and executing successful commercialization strategies,
More than 5 years of combined relevant experience in marketing management
Ability to be hands-on, as well as strategic
Ability to comprehend technical topics and specialized information
Ability to supervise and manage multiple projects at the same time
Communication - demonstrated skills in both written and oral presentations in English
We can offer:
Interesting and varied tasks
A dynamic and nice working environment with skilled colleagues – in Norway and abroad
Excellent pension and insurance schemes
Your personal sport- and health budget
Company cabin
Free phone and paid internet at home
Training and development
Place of work is Oslo. Some traveling will be required
For enquiries or job application please send mail to; CHRO Ingrid Glad Bratvold, mail: ingridglad.bratvold[at]zenitel[dot]com
Area Sales Manager Benelux + DACH
Do you have an interest in technology, combined with a relevant working experience in a two-tier distribution model, as well as the ability to drive and motivate sales channels? If so, you might be our next Area Sales Manager.
Your main responsibility will be to further develop and strengthen the sales channel and partner ecosystem in the Benelux and DACH area. You will represent the Zenitel Onshore, Safety & Security Business Unit and work from your home office, combined with frequent partner and customer visits in your area.
To be successful, experience as a sales manager for a manufacturer or platform provider in the security business is key, and we expect you to hold a Bachelor's Degree in a relevant field or have an equivalent combination of education and experience. 
Sounds interesting and want to learn more? Apply now by sending your CV to our CHRO Ingrid Glad Bratvold
 
Industridesigner / UX-designer
Blir du engasjert av gode brukeropplevelser?
Er du interessert i produkter som knytter mennesker sammen med teknologi?
Vil du være med og lage produkter som hjelper brukerne å yte sitt beste i krevende situasjoner?
Da vil vi gjerne ha deg med på vårt designteam.
Om Zenitel
Zenitel er en norsk teknologibedrift med over 100 års historie. Vi utvikler kommunikasjonsprodukter for profesjonelle brukere på utsatte steder som skip, skoler, kontorbygg, tog og offshore-installasjoner. Våre produkter markedsføres under merkevarene Vingtor-Stentofon og Phontech og inkluderer blant annet komplette løsninger for talekommunikasjon, talekringkasting og alarm. Vi er over 300 ansatte fordelt på kontorer i 18 land og leverer produkter og løsninger til internasjonale kunder i alle verdensdeler. Hovedkontor og konsernledelse er i Oslo og Horten.
Om deg
Du er utdannet industridesigner innen produkt- eller interaksjonsdesign på bachelor- eller masternivå og har solid kompetanse på brukeropplevelse/UX – både fysisk og digitalt. Du er entusiastisk, nysgjerrig og interessert i faget og har erfaring fra praktisk relevant arbeid.
Du setter brukeren først og kan selvstendig og sammen med andre gjennomføre brukertester, design-workshops, intervjuer og brukerundersøkelser. Du kan ta ansvar for innhenting og forståelse av brukerbehov og -problemer, og visualisere og beskrive disse for resten av teamet.
Du er dyktig på idé- og konseptutvikling. Fra gode, kommuniserende skisser til digitale og fysiske prototyper. Du har et skarpt øye for detaljer, men mister ikke oversikt over helheten. Du kan levere raske iterasjoner for å løse konkrete arbeidsoppgaver, men også tenke langsiktig og se hvordan produkter og tjenester bør utvikle seg over tid.
Du er nysgjerrig på ny teknologi og interessert i hvordan gode tekniske løsninger kan være med og skape bedre produkter. Og du tør å stille spørsmål ved etablerte sannheter og fremgangsmåter.
Du vet at bak ethvert kvalitetsprodukt ligger en grundig designprosess som tar hensyn til alle ledd fra sluttbrukeren og helt tilbake til produksjonsbedriften. Og at «hvem som skal kjøpe produktet», «hvem som kal bruke det», «hvilket problem det skal løse» og «hvordan det skal produseres» bare er noen av veldig mange spørsmål i en prosess som til sammen bestemmer kvaliteten på designet.
Du samarbeider bra med andre, kan jobbe selvstendig med krevende arbeidsoppgaver, ser hva som må gjøres, tar ansvar for leveranser og kan være kreativ også innenfor etablerte rammer og rutiner.
Om oss
Vårt design-team holder til ved Zenitels hovedkontor på Torshov. I dag består teamet av 12 ansatte fordelt på designere og ingeniører. Vi jobber både med videreutvikling av eksisterende produkter og nyutvikling av helt nye løsninger.
Vi designer selv alle deler av våre produkter – elektronikk, programvare, brukergrensesnitt og mekanikk – og kan derfor forme hele brukeropplevelsen fra start til slutt. Dette mener vi gjør det ekstra spennende – og ganske unikt – å jobbe hos oss.
I tillegg til standard digitale designverktøy (Adobe, etc.) bruker vi Creo til 3D-modellering. Vi har egen prototype- og testlab og produserer de fleste av våre produkter i Europa.
Hva kan vi tilby deg?
   Interessante, varierte og krevende arbeidsoppgaver
   Et godt arbeidsmiljø i sentrale lokaler
   Gode pensjons- og forsikringsordninger
   Trim og helse-ordninger
   Fri telefon og internett
   Gode kollegaer med mye kunnskap og erfaring
Hvilken innflytelse vil du få?
Du vil få ansvar for konkrete leveranser innen design og brukeropplevelse.
Du vil få være med og forme Zenitels strategi og metodikk for design og brukeropplevelse.
Du vil få være med og påvirke valg av verktøy og metoder for produktutvikling.
Arbeidet ditt vil være en viktig del av suksessen for våre fremtidige produkter og tjenester, samtidig som du vil få jobbe i en dynamisk bedrift preget av innovasjon og samarbeid. Vi ønsker å levere produkter som forenkler folks hverdag og som i ytterste konsekvens kan være med på å redde liv. På den måten skape verdier for våre kunder og samfunnet som helhet.
For å lykkes i denne stillingen må du kunne snakke og skrive norsk og engelsk flytende.
Interessert?
Spørsmål i forbindelse med stillingen kan rettes til Andreas Erlandsen: andreas.erlandsen[at]zenitel[dot]com  / Tlf 4000 2507
Søk på stilling: finn.no | jobbdirekte.no
Embedded Softwareutvikler
Som en del av selskapets strategiske satsing på intelligent kommunikasjon, edge computing og IoT-produkter, ønsker vi å ansette en softwareutvikler med interesse for linux og embedded systemer for å styrke vår software avdeling.
Som softwareutvikler hos oss, får du muligheten til å være med på utvikling av produkter og løsninger i tett sammarbeid med andre deler av organisasjonen. Arbeidsoppgavene vil være varierte, og du vil ta del i alt fra idefase til industrialisering av produktet. Du vil få muligheten til å arbeide i en internasjonal organisasjon med et globalt marked.
Vi håper å knytte til oss en sosial og samarbeidsorientert person, som har det stå-på humøret som er godt utbredt i avdelingen. Nyutdannede oppfordres til å søke.
Arbeidsoppgaver:
Utvikling av nye produkter
Softwareutvikling på embedded platform
Applikasjonsutvikling relatert til real-time audio løsninger C/C++ mot embedded Linux-miljø
Utvikling og deployment av automatiske testsystemer
Vedlikeholder og viderutvikling av eksisterende produkter
Ønsket bakgrunn:
Master of science fra elektronikk, datateknikk eller tilsvarende
Erfaring og interesse for embedded Linux utvikling
Erfaring med C/C++ 
Erfaring med nettverkshåndtering på lavt nivå i Linux
Kjennskap til SIP, prosessering av audio og/eller video
Gode norsk- og engelskkunnskaper, både skriftlig og muntlig
Ønskede egenskaper:
Selvstendig og målrettet
Systematisk og løsningsorientert
Meget gode kommunikasjonsevner – både mot kunder og internt
Gode samarbeidsevner
Hva kan vi tilby deg?
Interessante, varierte og krevende arbeidsoppgaver
Et dynamisk og trivelig arbeidsmiljø 
Gode pensjons- og forsikringsordninger
Trim og helse ordninger
Fri telefon og internett
Sentralt og trivelig kontormiljø
Gode kolleger med mye knowhow
Hvilken innflytelse vil du få?
Arbeidet ditt vil være en viktig del av suksessen med våre egenutviklede produkter og systemer, samtidig som du vil trives i en dynamisk og resultatorientert kultur preget av innovasjon og samarbeid. Vi ønsker å bidra på en måte som i ytterste konsekvens kan være med på å redde liv gjennom å sikre kommunikasjon, og på den måten skape verdier for våre kunder og samfunnet som helhet.
Hos Zenitel vil du ha muligheter til å utvikle deg og realisere ditt fulle potensiale. For ytterligere informasjon eller spørsmål om stillingen kontakt CHRO Ingrid Glad Brattvold; IngridGlad.Bratvold[at]zenitel[dot]com.
Open Application
The main market segments we work in are Maritime, Oil and Gas, Industrial, Transportation, and Building Security & Public Safety. Our main product offering is within the categories of Intercom, Public Address, Two-Way Radio, and Integrated Solutions.
Candidates with experience from these segments and within these product categories are of great interest to us. We have a diverse range of highly competent and knowledgeable employees in various fields such as Marketing, Communication, Engineering, IT, and Sales.
As a Zeniteller you will work in a highly technical environment. You will get the chance to develop your skills in a global company and will have to communicate with colleagues across borders and different cultures. Our products are designed to protect lives and assets in critical situations and as such, are expected to always work. This adds a greater meaning and significance to our work and the way we operate.
Please feel free to send an application letter and CV if you are interested in working for Zenitel in the future, and we will contact you if any relevant positions turn up.
Please use this form: http://www.jobbdirekte.no/cv/application/open.html?customerId=7693
Thank you for your interest in Zenitel.
Qualifications
Bachelor degree or equivalent
Fluency in English, written and spoken
German, Spanish or French can be an advantage.
Personal traits
An interest for technology and innovation
Open-minded and responsible
Good communication skills
Ability to work individually and in a team
What we offer
International experience
Challenging and stimulating working environment
Regular follow-up
Chance to test new ideas
Personal development
Improving foreign language skills 
A selection of roles in Zenitel
Hilde Sund
Mechanical  Engineer- Zenitel Norway
The Zenitel family is a combination of different personalities and talents. This makes every work day interesting and fun. Working in my department you get to be involved in the making of new products. From the idea phase to the end product. In the end of a project you can proudly say that you have been a part of innovation history.
It is motivating to be working in a company that invest in future technology and that is not afraid to try new solutions.
Frano Baricevic
Development Engineer – Zenitel Norway (Croatia)
There are lots of things that make working at Zenitel special. First of all it is very cool to work in a international team and on different projects involving people from many different countries and cultures. It make me proud when looking on a list of customers that are using software and equipment, technology we have from scratch.
It's very satisfying to me that the equipment is used in every single corner of the world, from some private houses to government buildings and oil platforms.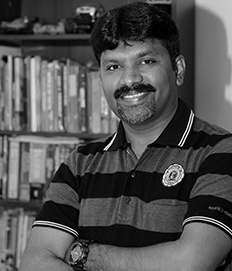 Chenguttuvan Tamilarasan
General Manager- Zenitel Middle East
Working in Zenitel has given me immense and rich sales experience of systems and services in the field of Security and Emergency Communications. In my work as General Manager of Direct Sales of Vingtor-Stentofon, I have met colleagues from all over the world, with different cultures and traditions. Traveling to regional places and meeting people from various cultures. Working together with the different parts of Zenitel provides a great entrepreneurial experience which is rare and unique in the industry. Above all, team Zenitel makes you feel like you belong to a big family that truly cares about you. Additionally to the Zenitel family, our Mission and Values, makes Zenitel a great place to work.
Mary Lim Yoon Siew
Finance - Zenitel Marine Asia (Singapore)
Zenitel is a growing Company and there is a lot of business potential that Singapore office is exploring. Our MD, Mr. BK Teo is an efficient and forward-looking boss and I have learnt a lot from his business acumen and this is very exciting knowing that I can be part of the team to contribute to the growing future and success of such a promising Company.
Zenitel is a Company that has a lot of potential and you can stretch your learning and contributions as far as you want.