Meeting Cybersecurity risks head on
Keeping communication systems safe and operational
Staff and corporations profit from network access. However, the more access you give, the more security risks you create. Cybersecurity is key to a safe, stable, and resilient online environment. Every new system, software, or network service introduces security vulnerabilities, which complicates cyber protection. You can minimize risks and get advantages by treating network security problems pragmatically. A strong cybersecurity plan and resources are needed. Risk mitigation needs fewer resources than a cyberattack cleanup.
At Zenitel we focus on
Cybersecurity Leadership
With defensibility in mind
Our Commitment to Cybersecurity
Our integrated, type-approved and certified products and systems for Communication, Data, Safety and Entertainment have earned the reputation as the most flexible, reliable and advanced communication systems available. We provide regular product security updates as needed and alert our customers to any recently addressed risks via technical bulletins. Because we have control of our software and hardware products, we can better guard against cyber threats. When issues do arise, we provide responsive support.
Secure communications over IP
IP networking has emerged as the communication technology of choice for newly deployed security systems. Zenitel has introduced a set of advanced networking and security functions in its IP station range to optimize the deployment of IP security devices such as IP intercom and CCTV cameras.
These new functions include:
Protection from unwanted access
Quality of Service (QoS) by managing data traffic
Increased system availability through redundant LAN infrastructure
Cost-efficient installation by providing shared network connections through the integrated data switch
Network Access Control (IEEE 802.1X)
Zenitel's IP intercom station conforms to IEEE802.1x, the standard for wireless network security. IEEE 802.1X is a standard for port-based Network Access Control (a single point of LAN attachment). It's an IEEE 802.1 protocol.
It authenticates devices desiring to join to a LAN and either establishes or blocks a point-to-point connection. Most 802.11 wireless access points employ EAP (EAP). The switch port (authenticator) is enabled and set to "unauthorized" mode when a new client (supplicant) is detected.
Only 802.1X traffic is allowed; DHCP and HTTP are prohibited (Layer 3). The authenticator sends the supplicant the 'EAPRequest identity,' and the supplicant answers with the 'EAPresponse packet,' which the authenticator transfers to the authenticating server. Authenticator sets port to "authorized" mode if authenticating server accepts request, allowing regular traffic. The supplicant sends an EAP-logoff message when it logs off. The authenticator sets the port to "unauthorized," prohibiting non-EAP communications.
This is supported for authentication using the 802.1x protocol:
INCA firmware 1.09.3.0 (Nov 2009).
All Turbine firmware versions.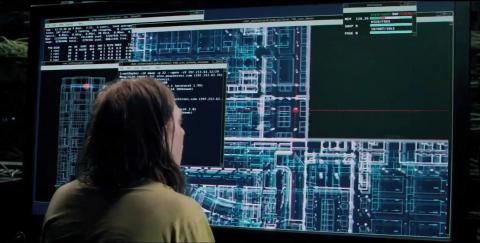 Staying one step ahead of hackers
Cybersecurity is integral to Zenitel's business. Our software is regularly scanned for exploitable security flaws. These scans can discover flaws before they become problems and offer appropriate responses.
As the maker of our own software, we may apply security fixes if problems develop. These fixes fix security flaws and problems. They improve usability and performance.
Our software life-cycle management includes this. Internally and externally, we test and maintain our software. We repair vulnerabilities and deploy a new version of our software to offer our customers responsive cybersecurity. We test the new software and repeat the procedure to ensure it can withstand increasingly complicated cyberattacks
SSL/TLS (encryption for TCP/IP
Transport Layer Security (TLS) and Secure Sockets Layer (SSL) are cryptographic technologies that provide network security. [1] Several protocols are used in online browsing, email, Internet faxing, instant messaging, and voice-over-IP (VoIP). Websites can use TLS to secure server-to-browser communications (source: en.wikipedia.org/wiki/Transport Layer Security).
Zenitel introduced SSL 0.9.8b in 2006 (as this was current version in 2006). Since then, we've implemented frequent enhancements to assist and protect your computer apps' privacy and data integrity. Hackers have always sought to break this protocol's flaws. SSL/TLS is updated to remove vulnerabilities.
Our IP stations feature the latest OpenSSL versions:
Defensibility – the core of all we do
We believe that strong cybersecurity controls are critical, and we are working to raise awareness of the risks, as well as the best practices and protection mechanisms currently available.
Our solutions meet stringent IT requirements for mission-critical systems, which include being highly available, reliable, scalable, and maintainable, as well as providing adequate defense against external threats and attacks.