It's all about the people you protect
Zenitel's reliable, robust and scalable communication solutions guide and protect millions of travelers on their rail journeys every day.
With a wide range of Public Address and Emergency Help Points for Rolling stock as well as Rail Infrastructure, Zenitel is truly the one-stop shop for your audio communication needs. We offer tailored packages and turnkey solutions to meet your specific requirements.
We are trusted around the globe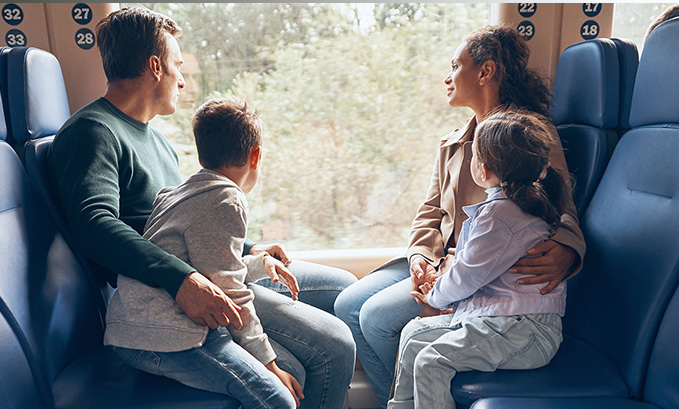 Public Address Solutions
Provide your passengers with real-time operational and critical information in a timely manner.
Emergency Communication Solutions
Enhance passenger safety by providing easy to access help points.
Custom help points that fit your exact needs
Using our award-winning Turbine intercoms as a base, we tailor our help points to meet the specific requirements of train manufacturers and operators. We customize everything from localization and custom indicators to form factor and specialized mounting screws.
Our rolling solutions are tested according to rail standards such as EN50155, EN45545, and EN61373
Cut through the noise with Zenitel Communication solutions
Improve the security of your transportation system with clear unparalleled HD audio, even in extreme noise. With Active Noise Cancellation and Automatic Volume Adjustment, you'll be heard in the noisiest environment.
The output volume levels of passenger help points and public address announcements can be adjusted dynamically with our unique Automatic Volume Control and Ambient Noise Sensor technologies.
Seamlessly integrate. Less complexity, more control
We have proven record of easily integrating with other systems such as PIS, TCMS, CCTV, etc. Zenitel fully embrace open protocols such as SIP and SNMP, makes our solutions an ideal choice for reducing significant integration cost and complexity.
With integration to wayside iPBX, control room operators can make announcements as well as manage calls on the trains. Our solutions can also be integrated with legacy systems such as UIC and mobile radio systems.
Unified communication solution
Zenitel deliver your entire audio communication needs for rolling stock. We deliver out-of-the-box integration with unified PA, help points, hearing aid solutions.
You can enhance the mobility of your train personnel by adding radio communication to the audio systems with our award winning audio integration kits, allowing them to make announcements on the move.
Supporting you all the way
When it comes to transportation solutions, Zenitel's reliability and quality are unparalleled. But what truly sets us apart from the competition is the comprehensive range of services and support that we offer.
We also cover a range of other transport markets
Get in touch for help with your next project