Safety & Security
Zenitel Partner programs
At Zenitel, we are actively building our eco-system of partners who can contribute expertise within key areas and with whom we can collaborate to ensure we are developing & delivering industry-leading security solutions across the globe.
Let's work together
Embrace the true value of partnerships, commitment, trust and support
Safety & Security
Zenitel Channel Partner Program
As a Zenitel Channer Partner you will get what you need to succeed in marketing, selling and supporting Zenitel products and solutions. You get pricing information and order the products from your local Zenitel distributor. If you don't know who to buy from, please let us know when you apply, and we will connect you.
Here are some of the exclusive benefits you will get from this program
Sales and marketing material
Direct communication
Tools
Training
Local experts
Technical expertise
Exclusive webinars, forums and events
In return, we ask that you sell Zenitel products and solutions and provide support for your customers
Would you like to join us?
As we don't sell directly to end customers we rely on a network of trusted partners to offer them the world class audio that we are known for.
The Zenitel Channel Partner Program is open to System Integrators, Installers and Resellers that offer security solutions to end customers.
Together, we make sure everyone can hear, be heard and be understood - every time and everywhere.
Safety & Security
Technology Partners
We aspire to provide the best communication solutions on the market. By using open source code and supplying our Software Development Kit (SDK), we make it easy to combine our solutions with third-party access control, video management, and other products. Through these integrations, Zenitel's audio solutions fit effortlessly into any project.
Software Integrations
Through our SDK, we provide a wide range of integrations with ICX-AlphaCom and IC-EDGE. Zenitel solutions are simple to connect with major third-party Access Control, Video Surveillance/Video Management Systems, Alarm Systems, Security Management Systems, Radio Integrations, Telephony and DECT, and PA Systems.
Our solutions are extremely simple to integrate via SIP and ONVIF, and we employ open source code to ensure that Zenitel products fit easily into any security system.
Zenitel's IC-EDGE suite of products can also be integrated with a range of third-party systems.
Safety & Security
Consultants/A&E
Zenitel's dedication to improving the efficacy of consultants and specifiers guarantees that customers' expectations are not just fulfilled, but exceeded. We ensure that architects and engineers have the necessary tools to handle any project by offering access to resources such as A&E Specifications and BIM Files.
At Zenitel, we believe that working together makes everyone better than they could be on their own. And teamwork is crucial to our job. We make every effort to provide valuable documentation, tools, and information to the designers and planners who implement our solutions and assist customers in their success. Because when our customers thrive, we all prosper.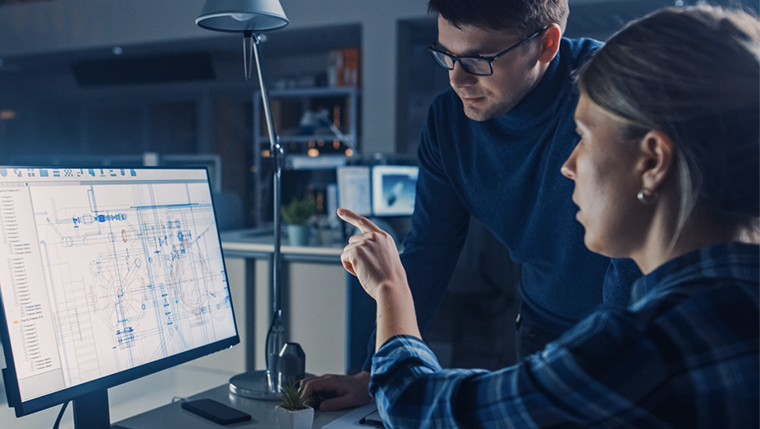 A&E Specifications
When it comes to project planning, there are numerous factors to consider. It is critical to be able to install, configure, and implement items quickly and efficiently. For these reasons, we supply our A&E Specifications to architects and engineers.
A&E Specifications enable individuals who work with them to discover and use critical information about Zenitel products and how they will fit into any design or installation.
BIM files
Implementing efficient architectural and engineering solutions entails ensuring that all project components fit together correctly. Different designs and materials necessitate different solutions, and the ability to quickly obtain dimensions and other architectural information makes architects and engineers' jobs easier.
Architects and engineers can better understand how our items will fit into any installation thanks to our BIM files. Knowing how items meet different objectives is especially important for audio solutions, which need architects and engineers to evaluate features like acoustics prior to installation and implementation.
Service area
Need Assistance?