Solutions for Offshore Platforms
Ensure employee safety and excellent operational efficiency with Zenitel reliable communication solutions for offshore platforms, built to withstand all the risks of the harshest environments and in compliance with regulations.
Fixed Installations
Oil & Gas rigs
New Energy
Safe & Secure Critical Communication
Working in some of the harshest environment with heavy machinery on offshore platforms with flammable gases, vapors and liquids, the workers deserve the best and safest communications solutions available in the market. We offer a variety of safe and secure communication solutions for hazardous environments (Ex areas).
Timeliness is everything -
Reliable and easy to use two way communication and alarm systems across all your sites.
Zenitel creates offshore platform communications for your operational crew to stay connected during their everyday operations, especially in hazardous areas. You get integrated solutions to provide crew safety and increase operational efficiency. With the EX approved Intercom, EX-approved General Alarm, video surveillance systems and entertainment services (such as IPTV), we create reliable solutions to ensure all your crew members receive critical messages in time and all alarm systems are distributed properly.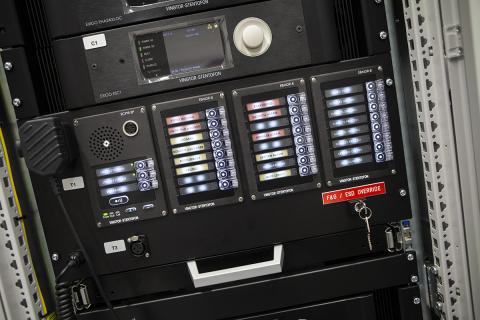 Turnkey solutions
We deliver turnkey integrated communications and provide upgrades in the shortest possible terms
Whether you need to create a full communication system for a new facility or modernize outdated solutions on existing platforms, we are well positioned to supply all the products and technologies for such projects. The solutions for offshore platforms and vessels are built with an emphasis on reliability, safety, security and cost-efficiency and designed to operate in extreme temperatures, winds and high humidity. Our IP over 2-wire (Flowire Ethernet Converter) technology allows creating modern IP-based systems with old cabling.
Experts in energy segment
Safe and secure critical communication systems
The combination of using loudspeakers, flashlights/beacons, intercom stations and radios as receivers of alarms and important messages gives maximum coverage and flexibility for workers to be alarmed and informed and also able to establish two way communication in all areas and at all times.
IP technology makes it easy to monitor all system components from a remote location by using SNMP reporting to a centralized onshore control – and maintenance center.
Johan Sverdrup
Norway
The Johan Sverdrup Project is one of Norway's largest industry projects and the largest development on the Norwegian continental shelf since the 1980s. Zenitel is among several hundred companies that have delivered products and services for this huge commission, which has generated more than 6 billion EURO's worth of contracts for these industries.
Zenitel is extremely proud to be one of the companies involved with this project, delivering critical and intelligent communication solutions for the Johan Sverdrup field. This project has involved the entire Zenitel Offshore Energy division.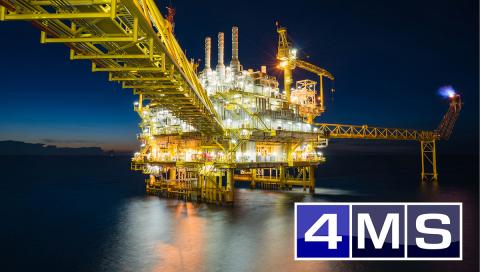 4MS - UK Partner
Scotland / UK
In one of the world's most challenging environments where workers fight the elements every day, secure and reliable communications are vital. That is why the new agreement between market-leading communications systems installer 4MS Network Solutions of Scotland and world-beating communications platform provider The Zenitel Group of Norway is creating waves across the United Kingdom's offshore oil, gas and maritime sectors.
4MS Network Solutions are experts in the design, installation and 24-hour, year-round support (24/7/365) of communications infrastructure, with broad experience in the energy and maritime industries, both offshore and on land.
Maritime & Energy Services
At Maritime & Energy Solutions, we don't just provide top-of-the-line products - we offer unparalleled support and expertise every step of the way. Our skilled engineers are here to help you from start to finish, ensuring your success in designing, operating, and integrating our solutions into your vessels.