Zenitel Receives LenelS2 Factory Certification under the LenelS2 OpenAccess Alliance Program
Zenitel's ICX-AlphaCom and IC-EDGE platform and TCIV+ intercom interface with LenelS2's OnGuard version 8.2 access control security system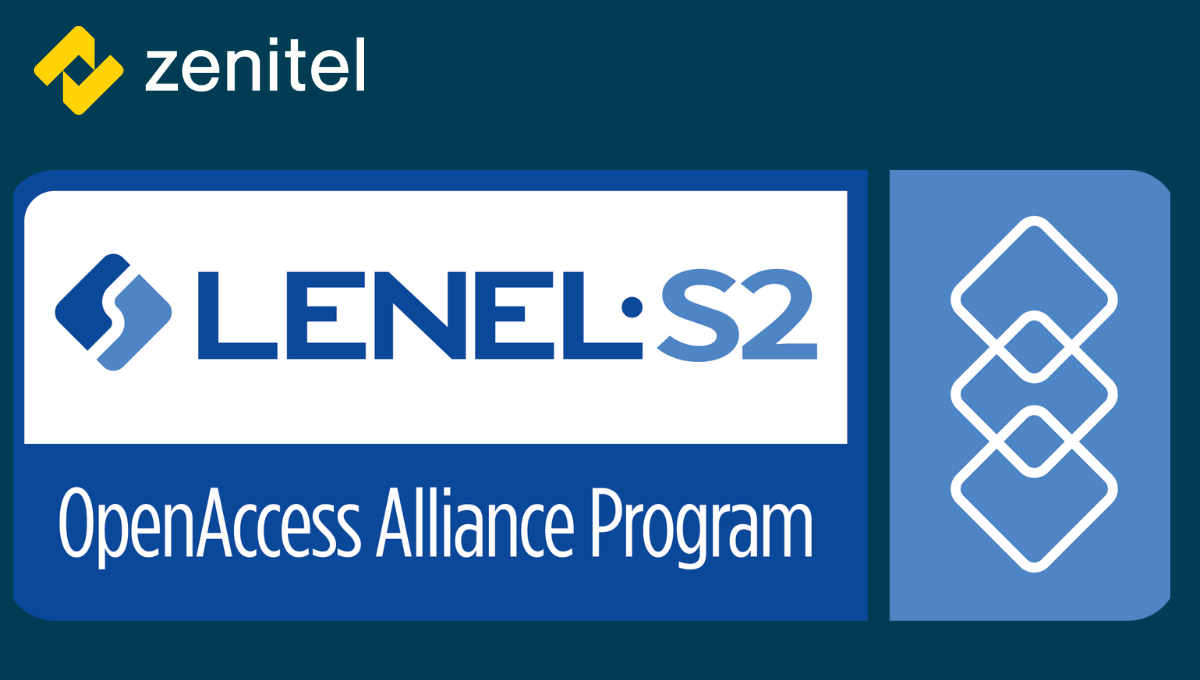 Kansas City, MO, US, September 26, 2023 — Zenitel today announced that it has received LenelS2 factory certification as part of the LenelS2 OpenAccess Alliance Program (OAAP). Zenitel's certification applies to the ICX-AlphaCom and IC-EDGE platforms and TCIV+ video intercom, which all interface with the OnGuard® version 8.2 access control system, providing customers with integrated intercom and public address solutions for a unified and scalable enterprise security platform.
"Zenitel has completed required factory testing at LenelS2 to validate the functionality of its interface to the OnGuard 8.2 system. The interface between the Zenitel products and the OnGuard system provides customers with the ability to integrate intelligent communications into their security solutions," said John Marchioli, OAAP product management, LenelS2. "We look forward to their continued involvement in the LenelS2 OpenAccess Alliance Program."
"We continue to remain proud of our long-lasting and mutually beneficial relationship with LenelS2," said Kelly Lake, Director of Strategic Alliances for Zenitel. "We are thrilled to provide customers with a unified communication platform that provides complete situational awareness, which is critical during emergency situations, but also provides business optimization to streamline operational needs. Being able to implement audio and record its events into the OnGuard system can provide organizations with a greater peace of mind when they are protecting their employees, visitors, and facilities."
Zenitel's ICX-AlphaCom and IC-EDGE platforms provide integrated intercom and communications management and allow for seamless integration into the cloud and other applications.
Zenitel's TCIV+ video intercom station allows users to mitigate security risks more effectively than ever before, through a unique combination of HD Voice and Video, as well as a new chipset for faster and more powerful processing, all of which provide intelligent communication at the edge.
About the Zenitel Group
Zenitel is the leading provider of Intelligent critical communication solutions that allow people to hear, be heard, and be understood, in every situation. Zenitel solutions are designed to cater to the safety & security needs of both onshore and offshore markets. Because communication is critical, Zenitel solutions are also great in integrating with other systems and solutions in a seamless way. To find more about us, visit https://www.zenitel.com